The Failure Institute is a social enterprise that helps people break free from the paradigms that limit their lives.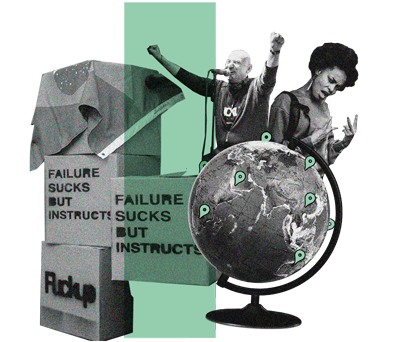 We design customized experiences for organizations to drive a culture shift where companies learn from failure, develop vulnerable leaders and build safe spaces with authentic people, improving productivity and innovation in teams.
Using personal stories rooted in authenticity and vulnerability, we create live experiences (webinars, workshops, keynotes) and content (interviews, failure stories, reports) for people and companies around the world, helping people be their truest selves both at work and at home.
"Fuckup helped us to break free from prejudices about failure and accelerate the learning it brings. The events have been a great impact to our teams and leaders, and allowed us to set the right tone to important conversations inside the company"
Having The Difficult Conversations