This is the
Failure Institute
We  work with corporations, NGOs, and governments around the world to design experiences that change the culture of work.
We build safe environments where leaders embrace failure to encourage vulnerability and trust in ways that foster innovative organizational cultures through events, workshops, and programs.
We are part of Fuckup Nights®, present in more than 300 cities and 90 countries.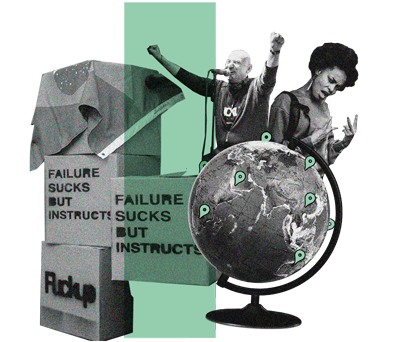 Failure Events
A Fuckup Night event with a talk of failure management and personal stories of failure curated for your company or conference.
Workshops
A hands-on workshop on Psychological Safety to develop skills for a culture of trust and innovation.
Programs
A tailored-made culture program to build behaviors where people don't stigmatize failure, but celebrate trying and learning.