The power of failure
Sometimes the headlines can make you feel like the whole world is falling apart. Sometimes things seem a little hopeless.
But change is possible, and we've seen it firsthand.
When we started Fuckup Nights – this commitment to having the uncomfortable conversations, to living a life without filters – we had our fair share of doubters and naysayers. We were the weirdos who liked to listen to stories of failure, and nobody really wanted to hang out with us.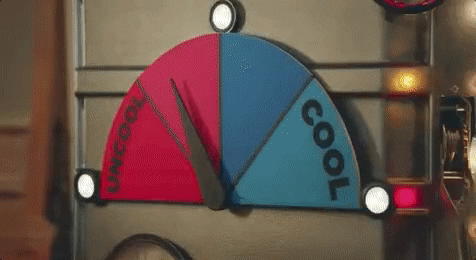 But then something changed.
Fuckup Nights grew and grew. We found an audience. We created a community. And that passionate community made up of people like you began to add their voice. It made us louder and stronger, and it allowed our voice to be heard inside the halls of the very system we're working to change.
When we started offering Private Events for companies and organizations, we started out with only one event every three months or so. Now, there are more and more companies that want to share the failure. Companies that want to create psychological safe spaces where their employees can be open and vulnerable. 
This gives us hope.
It's no secret that capitalism as we know it has played a major role in setting humanity on its current path to self-destruction. 
However, at Fuckup Nights, we truly believe that vulnerability can lead to powerful change and help us move beyond the current rapacious and willfully ignorant system. And we also believe that it's crucial for these changes to start from the inside. That's why internal champions are so important, and why we actively work to empower those champions. 
And it's working. 
What was once less than one private event per month is now an average of 25 events and growing. Where before we struggled to get companies to even mention our name, now they're saying things like:
"This event was a great way to bring people together, and created a profound, genuine connection so quickly!"
BMW
"Opening with Fuckup Nights for our offsite went so well, and really helped to define the tone of the next few days…"
Riot Games
"The fact that leaders of our organization share failures openly, showing themselves vulnerable, is the most valued. It builds trust and lets us see that tackling challenges always brings a good result."
Daimler Mercedes 
This means the world to us, because we see private events as a means to enact the change we want to see in the corporate world.
So thanks for sharing the failure in your little part of the world. If you'd like to bring Fuckup Nights to your company, let us know – we'd love to hear from you. 
With love and mezcal, 
The Fuckup Nights Team
Bring Failure Events To Your Company
It promotes an acceptance of failure and celebrates trying
It generates a culture of inclusion and transparency
Energizes the culture of the company
It helps you prevent losses by finding early-stage mistakes